---
Grinders

​Meatless lettuce tomato cheese

SM $4.63 LG $5.84

​Veggie (

loaded)

SM $5.39 LG $6.99

Salami

SM

$5.00 LG $6.49

Genoa

SM $5.50 LG $7.08

Ham

SM

$5.50 LG $7.08

Pepperoni

SM

$5.39 LG $6.99

Seafood Salad

(Homemade) Seasonal call for availability

SM

$5.78 LG $7.41

Capicola Hot & Spicy

SM

$5.78 LG $7.41

Chicken Cutlet

SM

$6.25 LG $8.51

B.L.T.

SM

$6.2 5 LG $8.51

Tuna (White albacore)

SM $6.44 LG $8.84

Roast Beef

SM

$6.44 LG $8.84

Chicken Salad

(Homemade)

SM

$6.02 LG $7.87

Turkey

SM $

6.02 LG $7.87

Turkey & Bacon

SM

$6.94 LG $912

Cheeseburger

SM

$6.44 LG $8.84

Bacon Cheeseburger

SM

$6.84 LG $9.12

Italian Combo

(ham, genoa, cooked salami)

SM

$6.44 LG $8.84

Wrap
Most Grinders available as a wrap for the small grinder price. Some exclusions apply.

Chicken Caesar Wrap
$7.29


Specialty Grinders

Eggplant

SM

$5.50 LG $7.08

Sausage

SM

$6.44 LG $8.84

Chicken Parmigiana

SM

$6.25 LG $8.51

Meatball ~

Homemade our #1 Seller

SM

$6.44 LG $8.84

Stuffed Peppers ~ Homemade

SM

$6.94 LG $9.12

Shaved Steak

SM

$6.25 LG $8.51

Sausage/Meatball

SM

$7.36 LG $9.49

Meatball/Eggplant

SM $

6.94 LG $9.12

Sausage/Eggplant

SM

$6.94 LG $9.12

Hot Dog & Peppers

SM

$4.86 LG $6.25

Buffalo Chicken

SM $

6.44 LG $8.84

BBQ Chicken

SM

$6.44 LG $8.84

Hot n' Spicy Chicken Cutlet

SM $

6.25 LG $8.51
Midway Pizza House

125 Main Street

Westerly R.I. 02891

​(401) 596-1357

Hours:

Hours Change Seasonally

Call for Hours
Always alert the staff in anyone in your party has a food allergy. In house has the most up to date pricing. Pricing able to change without notice.
© 2017 Midway Pizza House 125 Main Street Westerly R.I. Designed by AR 401-345-7097
Powered by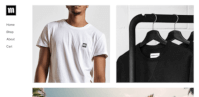 Create your own unique website with customizable templates.